Hi there spacepilots and aces,
we like to inform you all about the early state of our spaceshooter game:
Pegasus Rising which was inspired by Moonbreakers but will have a lot more features and hopefully stability.
It will be Multiplayer Only and will support squad play and clans.
Other features:
- Modular Ship Equipment
- several classes
- destructible environment
- planetaries,
- Construction and Spawn Points so there will be no limitless spawning
- more features in the queue ...
there is a very low quality video available for demonstration -
https://youtu.be/KYbLaRURS_4
This material is already out of date regarding the gui elements and stuff but you ´ll get the picture..
Feedback is appreciated.
You can track the development of the game from now on on indiedb.com
http://www.indiedb.com/games/pegasus-rising/
Screenshots: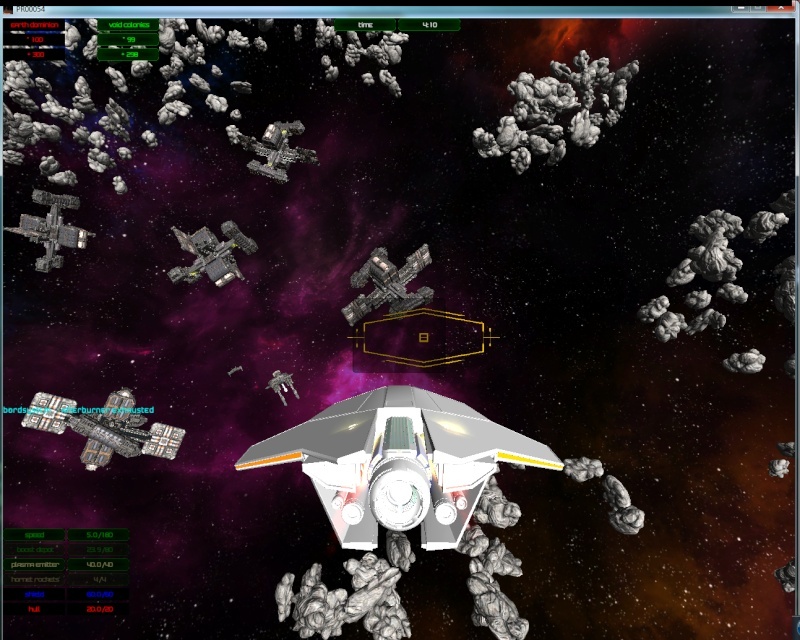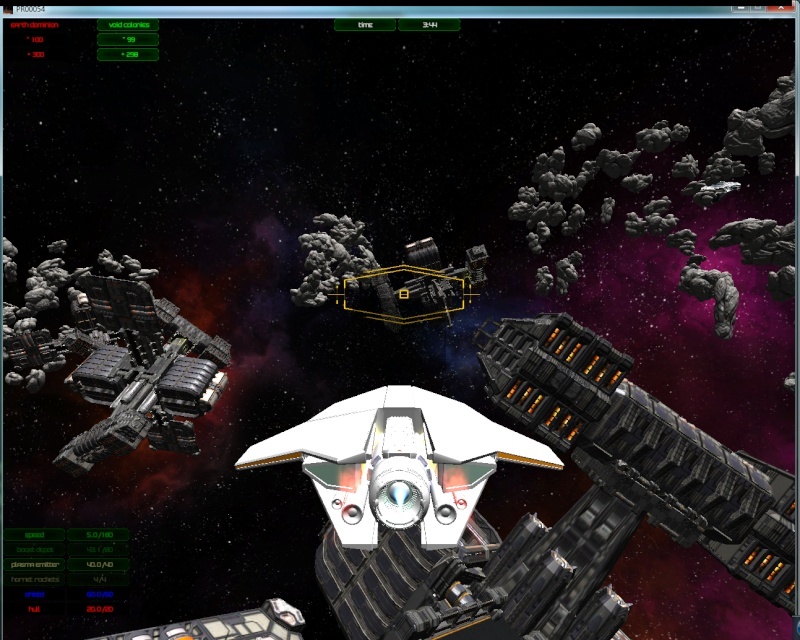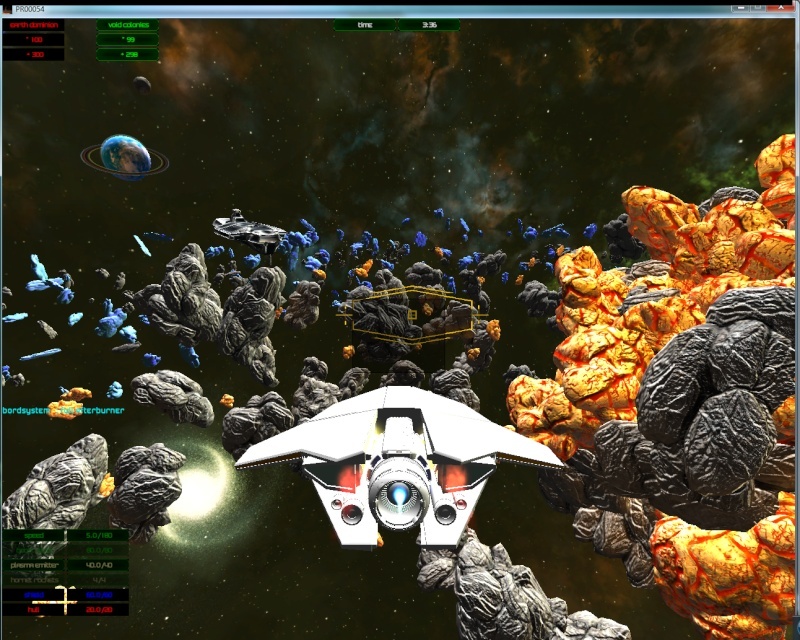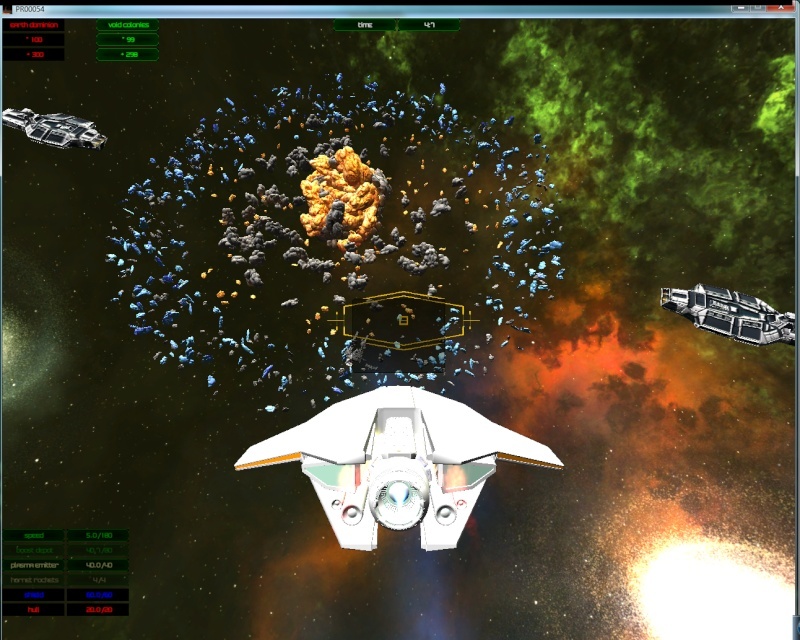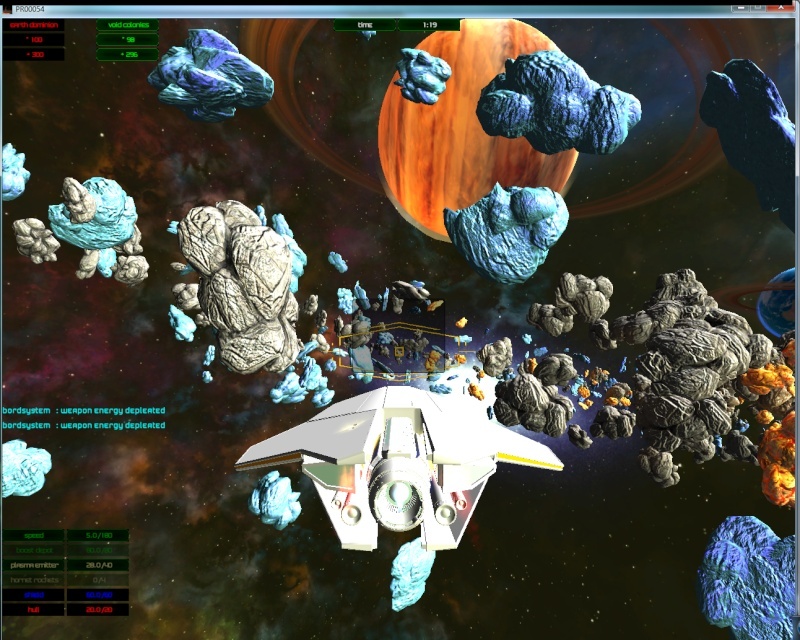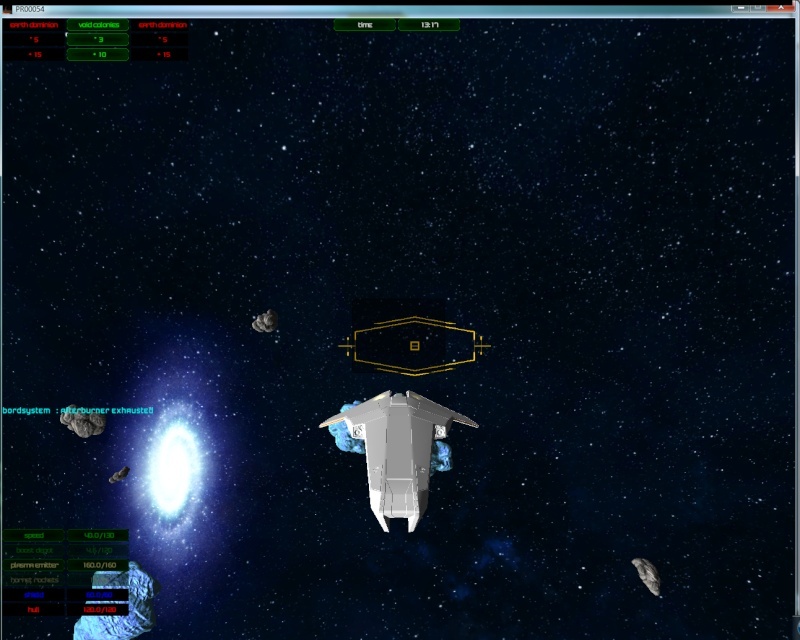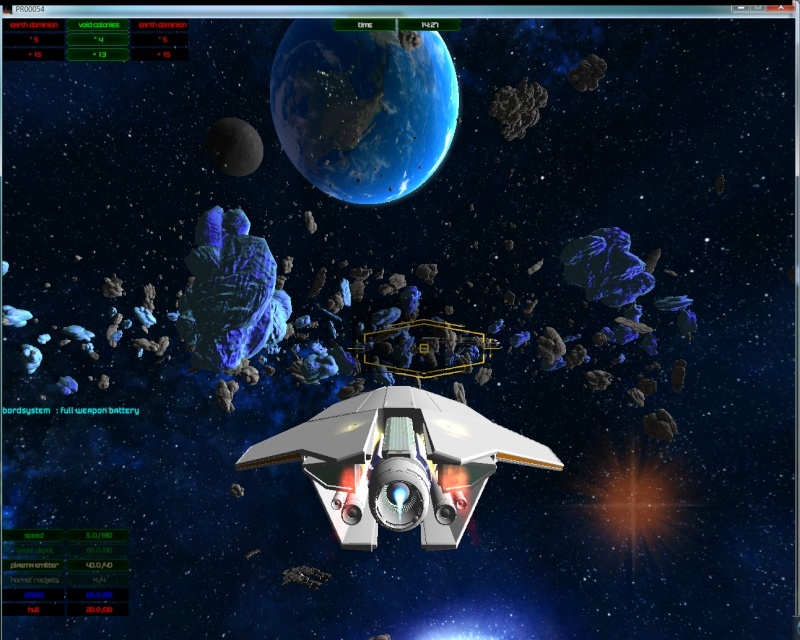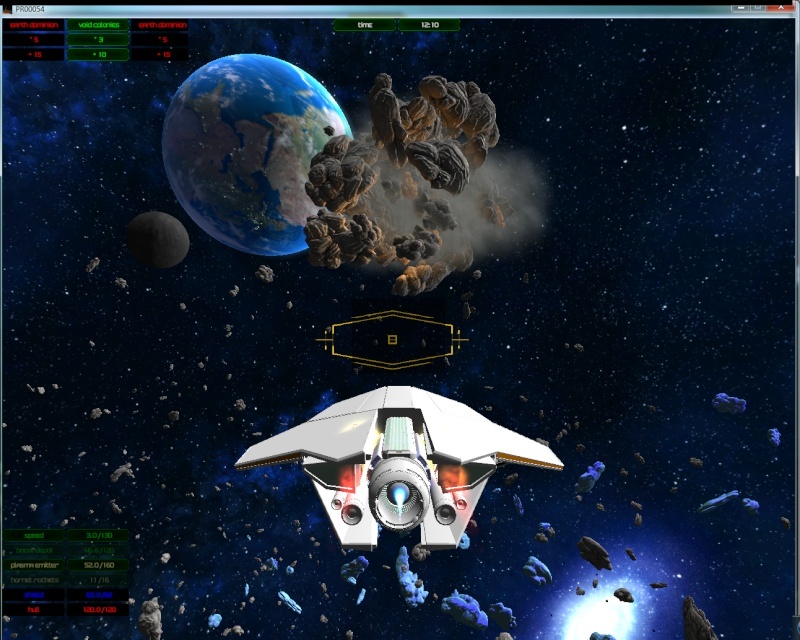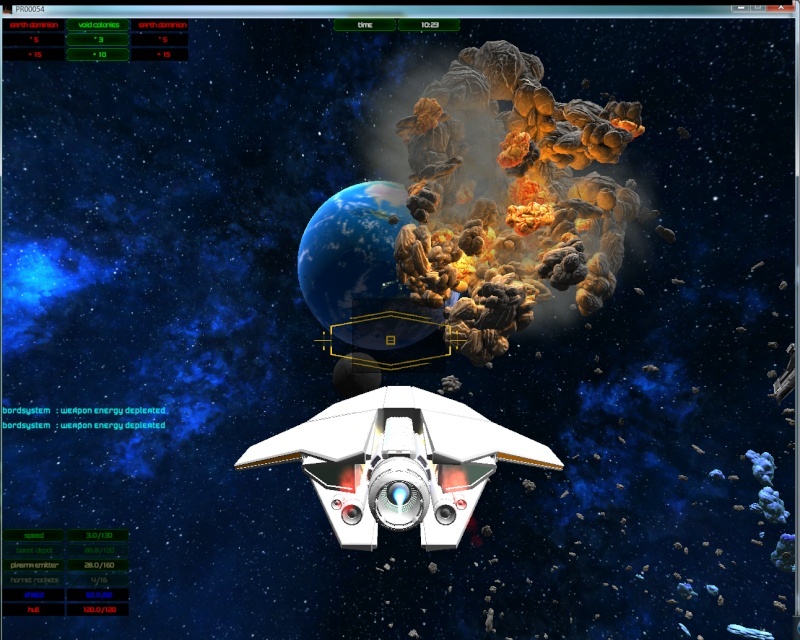 Thuufir




Posts

: 227


Join date

: 2012-08-20


Location

: Hangary



cool  

WHEN ARE WE GONNA TRY IT ?!?!  


lupocattivo




Posts

: 103


Join date

: 2013-02-20


Location

: italy



Definitely looking forward to it!
Who are you working with?

Abstractness




Posts

: 470


Join date

: 2012-06-03


Age

: 27


Location

: Switzerland



because of the server setup this will sadly take some more time.
We ´ll try to get the initial server costs via kickstarter but this has to
be prepared in several ways first because we maybe got only one shot.
Therefore we will improve the game first before starting the campaign.
If someone of you is hosting a windows server with directx support we could
setup everything but we dont have a reliable international server infrastructure.

Regarding the team question - we are currently 6 ppl including me.
mkdanger would be the only known moonbreaker veteran forum guy - the rest of the team is webcasted ...

Cheers

Thuufir




Posts

: 227


Join date

: 2012-08-20


Location

: Hangary



hi folks,
the test server will be ready soon and for a better test setup we are
currently looking for some more test pilots.
What we can offer:
- GameClient
- dedicated UserAccount ingame
- basic Gameplay
What are your to Do´s ?
- download and test recent program updates ( < 2 per month)
- give us feedback and report bugs
- time for at least 2 hours of gaming a week (not mandatory)
The first 10 registrations on
http://lunatix.canadianforum.net/
will be
rewarded with early alpha access to the test period.
(If you are already registered there you are already planned for the test setup !)
If you have any questions left just hit me .... 


Thuufir




Posts

: 227


Join date

: 2012-08-20


Location

: Hangary



*whack* that hard enough?

Nostromo




Posts

: 501


Join date

: 2012-06-29


Age

: 27


Location

: USA East




---
Permissions in this forum:
You
cannot
reply to topics in this forum